Handicap Buses for Sale, Startrans

The following is one of our current Handicap Buses for Sale, Startrans stock # 63883

Long-lasting durability comes easy for the StarTrans Senator by Supreme. That's because it's one of the few handicap buses for sale that uses a combination of steel cage construction for optimum safety and overall structural strength and a tough fiberglass skin to resist stains, scratches and corrosion. Plus, fiberglass-reinforced panel (FRP) sidewalls eliminate exterior noise and are extremely strong and rugged to withstand difficult road conditions.
This picture shows the right rear diagonal view of the used bus for sale.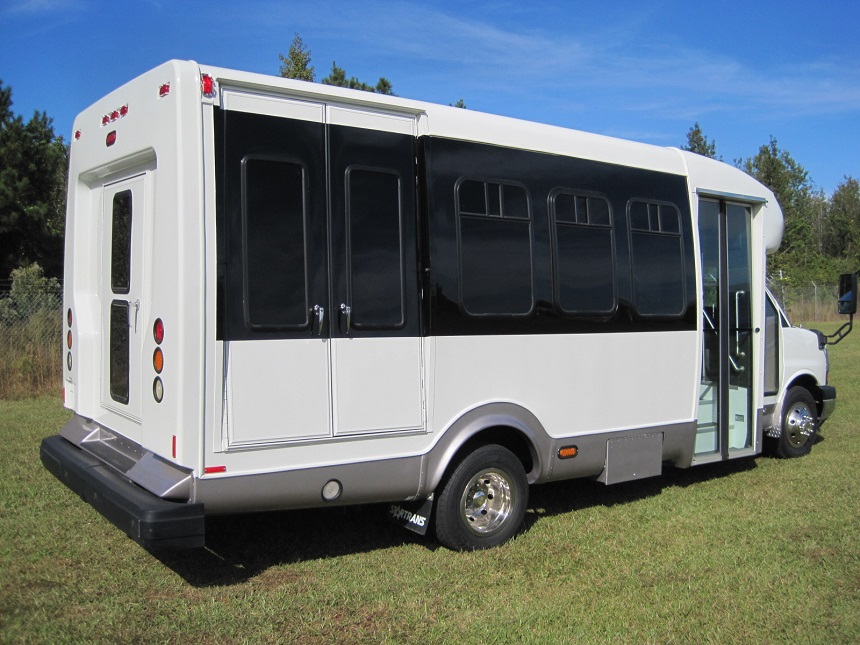 return to Handicap Buses for Sale inventory
(previous page)



If you have any questions about our Handicap Buses for Sale, Startrans please call 910-272-0177
or contact our Bus Sales department to write.