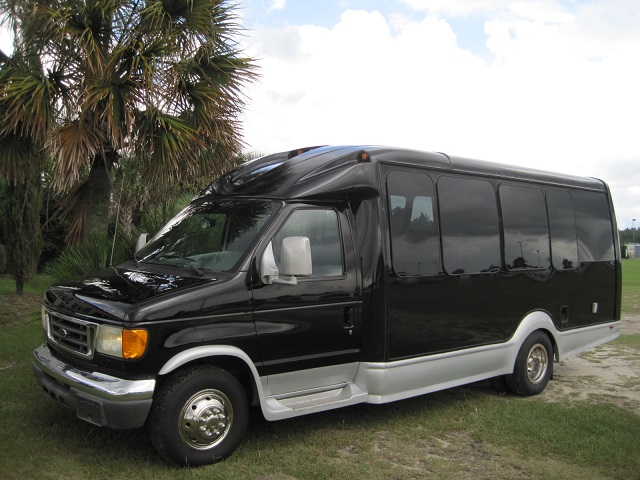 Used Buses for Sale, Starquest
The following is one of our current Inventory of Used Buses for Sale, Starquest.
Notice that the majority of our used bus inventory are refurbished used buses for sale.
Please read our refurbished Used Bus Sales cost page to fully understand what is involved with our bus refurbishment.
The Starquest is a great solution for those in the market for a low-profile shuttle bus. The Starquest, with it's full welded steel cage construction and sleek exterior can accommodate the needs of a variety of groups.
Starquest offers an aerodynamic, low-profile construction. Drivers will appreciate the handling and stability the Starquest provides with its dual rear wheels.
The interior, which includes an 88" wide body, a center aisle with 74" of interior head room and two-passenger seating on each side of the aisle makes the Starquest.
$15,660
stock # 16424

2005 Starcraft Starquest, Ford E350
15 passenger, 13 rear+driver +copilot No CDL required

105,000 miles

(very, very low for a powerstroke)
6.0 powerstroke diesel, 5 speed overdrive auto transmission
Dual compressor Front and rear Air Conditioning and Heat
Cruise control
Rear door with luggage compartment
Hi-back reclining cloth seats
AM, FM, CD, 4 speakers
Bifold Doors
Gross weight 12500
Hydraulic Brakes 4 wheel ABS disc
Stainless steel wheel covers
Running boards with mud flaps


return to Used Bus Sales inventory
(previous page)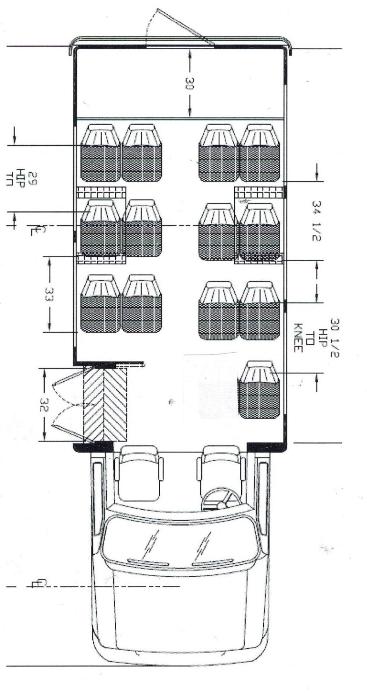 return to Used Bus Sales inventory
(previous page)



If you have any questions about our Used Buses for Sale, Starquest, please call 910-272-0177
or contact our Bus Sales department to write.